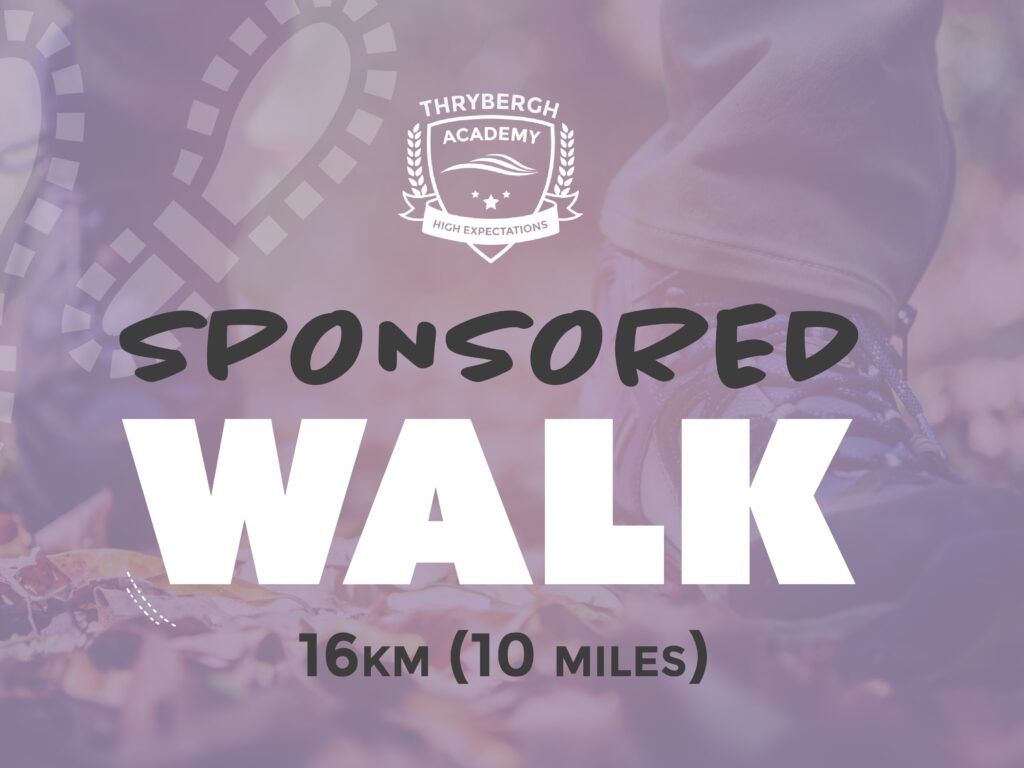 Dear Parents,
On Friday 22nd October 2021, we are having our inaugural sponsored walk in order to raise money for contributions to charities and items of equipment for Thrybergh students.
The walk is approximately 16km (10 miles) mainly over a footpath route, passing through the rural outskirts of Thrybergh, Thrybergh Reservoir, Old Ravenfield and Ravenfield. Prime consideration is given to the maximum safety of our pupils with ample supervision at checkpoints throughout the route. Refreshments are available at stages of the walk and first aid points mainly concerned with foot care are strategically sited.
The whole of the school staff is involved in various roles: marshalling, supervising, providing refreshments and transport where required, plus a number walk with pupils at spaced intervals.
Last year students found our 2020 Santa Hat Walk to be enjoyable and rewarding. It provides a great sense of achievement and personal satisfaction. Pupils also learn about the charities they are supporting.
This year your child will be raising money for Thrybergh Country Park to support water safety around the reservoir.
To be clear, the funds raised through non-uniform days and sponsored walk not only fund the selected charities but also some in-school initiatives as agreed by the Student Council. Last year, the Council voted to donate to charities and the school fund on a 50-50 basis. The Council then decides which in school projects to support.
We want this worthwhile experience to be available to all our pupils and ask that you complete the consent form below by Friday 15th October. Your child's sponsor form is attached. Please support your child and encourage them to build up a total that will further add to the pride of achievement, which is always so evident on the day.
Lastly, please also be aware that once a pupil completes the walk and signs back into school they will be allowed to leave school. If you require your child to be supervised in school, please note this on the form below.
Yours Faithfully
Mr D Burnham
Headteacher