At Thrybergh Academy, our school identity is something that is very important to our staff, our students, and our governing body. Part of this identity is the uniform our students wear to school every day.
We are aware of the financial pressure on families and have been working hard to identify ways that we can maintain a high quality, long lasting school uniform, whilst reducing the cost to families.
We are pleased to announce that from September 2024, we will be making long term, significant changes to school uniform which will see a permanent reduction in cost to families.  As well as reducing cost, these changes will also have a positive impact on our environment, including making uniform recycling through our own Uniform Bank much easier.
Whilst we work on these changes with our partners, we have given much consideration to how we can reduce costs to families earlier than that and how we can bring these in from September 2023 – in a manner that will not cause undue harm to our uniform providers, who have already purchased
significant stock to make sure that parents have constant access to what they need.
From September 2023, we are reducing the mandatory purchasing of certain items for school uniform and PE kit. From this time, the following will apply:
Students will no longer need to wear school trousers with the WPT logo on them. Students will be able to wear any plain black tailored trousers. These must not have any logo or other colours on and must be an appropriate fit for school wear. Leggings, jeggings, and tracksuit bottoms are not permitted. Similarly, students choosing to wear skirts no longer need to wear skirts with the WPT logo on them. If skirts are worn, they must be plain black, tailored and knee length.
For PE – Students will only need to purchase a branded / logo PE t-shirt. Our providers will continue to stock branded hoodies and other items and we remain happy for students to wear these, but they are no longer a compulsory purchase. Plain black hoodie or sweatshirt and plain black PE shorts or sports bottoms are allowed.
The changes described above have the potential to save the average family £40.
As we relax the rules on school trousers, we are appealing to parents to help us in return, by ensuring that their children wear trousers that are of a fit and style that is modest and appropriate for school wear.
April 2023
JOHNNY D
We are offering 20% of all non compulsory items this includes trousers, hoodies, 1/4 zipped tops and shorts.
PINDERS
As Pinders look to sell their current stock of logo trousers and logo skirts, which are still permissible to wear after 2023/24, they are pleased to be able to make the special offer of pricing every pair of logo trousers and logo skirts at the discounted rate of just £5. This offer is available only whilst stocks last and items are non-refundable and non-exchangeable.
At Thrybergh Academy, students must be in perfect uniform at all times.
Whenever students are wearing the uniform, they are representing the school. If for any reason a student arrives at school in the incorrect uniform, they will be loaned the correct item for the day. No student will be allowed to lessons unless they are in full, correct uniform. The Headteacher will make the final decision of whether items of uniform are acceptable.
If you are unsure whether or not certain items of uniform meet our uniform requirements please check with school before you purchase them.
Please note:
Clean training shoes are required for PE lessons.
Football boots and hockey boots are not essential for PE lessons.
Jewellery must never be worn during games or PE lessons.
Hair should be tied back.
The Headteacher will inform parents when the school will allow students to wear the summer version of its uniform. The summer uniform is an option which we will allow students to wear should the weather conditions be suitable. Any students not wearing the summer uniform must wear the normal school uniform.
The summer uniform consists of:
Our branded items can be bought from our approved uniform suppliers (Pinders and Johnny D). All other items can be purchased from any suitable retailer. Please label all clothing with full name, including coats and PE kit.
Other Equipment
In addition to the uniform students are expected to have the following items with them each day: As a minimum, all students must bring with them 2 x pens, 1 x pencil, 1 x rubber and 1 x ruler in a pencil case
Suitable bag to transport books, folders and PE kit to and from school
Hair and Make-up
Make-up should be discreet and minimal with no false eyelashes or false fingernails. Nails should be kept neutral in colour. Extreme haircuts are not allowed. It is the school's discretion as to what constitutes 'extreme' but usually involves shaven heads, multi-coloured or unusually coloured hair.
Jewellery
Jewellery must be kept to a minimum; no more than one small earring, sleeper or stud in each ear. No other facial and body piercings are allowed on the school site. All jewellery, including ear studs, MUST be removed for PE lessons.
All school uniform items can be purchased from:
Pinders School Wear
College Street
Rotherham
S60 1QB
01709 720043
Johnny D
33 Howard Street
Rotherham
S65 1JQ
01709 370032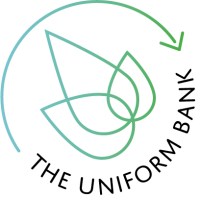 At a time when a lot of families are tightening their belts, we're aware that many could benefit from a little extra support when it comes to buying school uniforms and other essentials – such as coats and PE kits – that children need for school. That's why we've created a Trust-wide Uniform Bank of good quality, new and used items – providing a sustainable way to recycle and repurpose school uniforms.
For more information and to request uniform from the Uniform Bank, visit the WPT website: