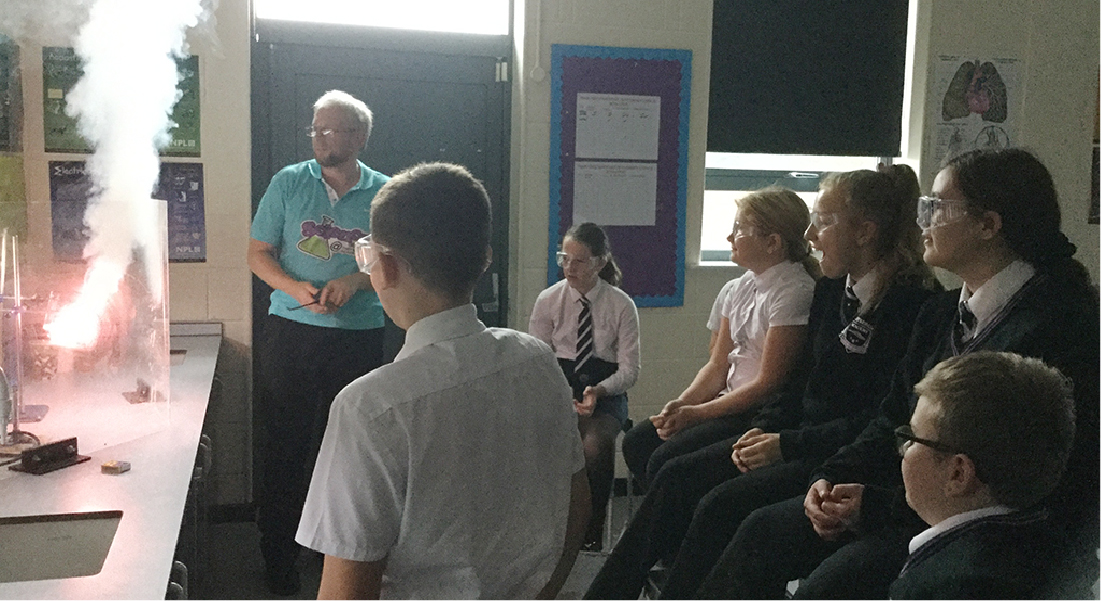 The first STEAM Club of the new school year has been a huge success.
Students were observing some exothermic reactions, including the "Cannon Fire Demo", the "Screaming Jelly Baby" and the "Whoosh Bottle". They also had the opportunity to see how different metals burned in oxygen, and observe the melting point of chocolate!
If you have a keen interest in science, technology, engineering, art or maths, or even if you are just thinking about trying something new then this could be the club for you.
If you think this is something you would be interested in, then please come along to Sc1 every Tuesday after school.