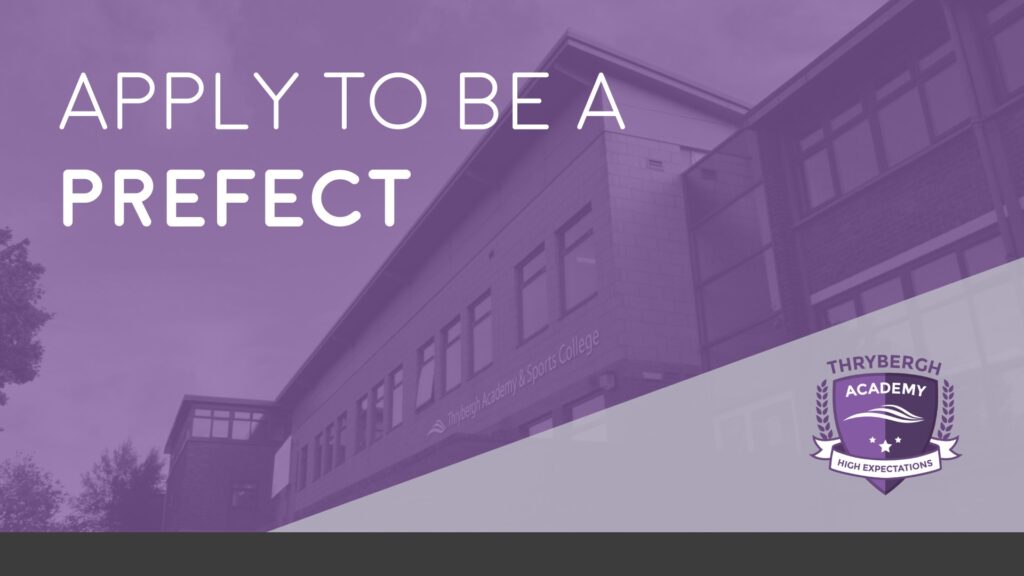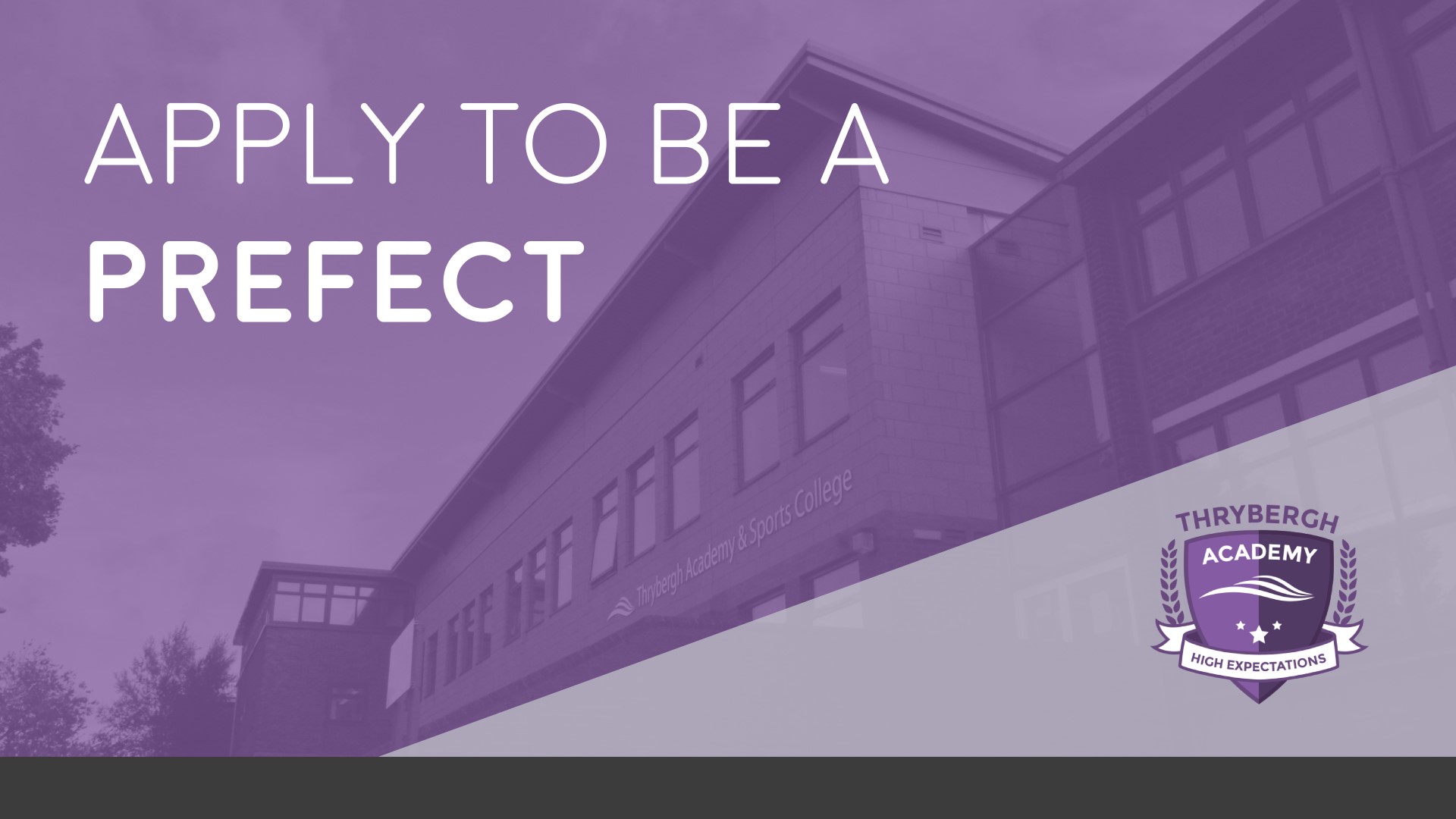 Calling all Y11! Would you like to become a Thrybergh Academy Prefect?
What is a Prefect?
A Prefect is a student who is an ambassador for Thrybergh Academy. They represent the 'Thrybergh Way' and are role models for the school community. A Prefect is a respected and recognised role within school.
Why should I apply to be a Prefect?
Gain leadership experience
Support Thrybergh Academy staff in supporting students
Be a voice for Y11 and have influence on the Y11 Prom and school events
Give something back to the community
Respect from students and staff
It looks great on college and job applications
Help with school recruitment processes
Special tie and badge
Queue pass for lunch
What is expected from me?
2 x break duties per week
Support in school events where requested (productions, parents' evening + more)
Model outstanding behaviour and uniform
Represent the Thrybergh Way
Support younger students in school

Application Process:
Form time activity – 16/17th September
Applications Open on Friday 17th September
Application deadline Friday 24th September
Interview/discussion WC Monday 27th September
Successful candidates offered position WC 4th October